Web Development, Web Hosting, Domain Registration, SEO, Social Media and Digital Marketing, Online Services.
Trusted by 1,045,413 users with 1,568,119 orders.
A Website can Introduce You to the World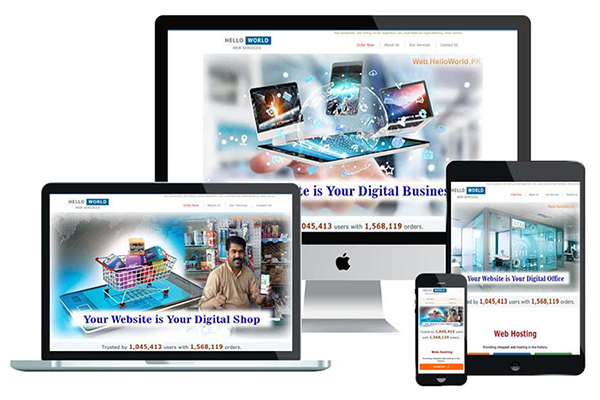 We focus on Quality & Cost-Effective Solutions for your Business and Personal
In this modern era of social media, sometimes business owners may think that having a website is unnecessary, but that couldn't be further away from the truth.
It is relatively easy to create a social media profile such as Facebook, Instagram, Twitter, or LinkedIn. However, it is incredibly important to have a "Home Page" from which all your social accounts can linked.
It's why you need to have a website for your customers.
---
About Us
Custom Software Development Services
We are a branch of the leading software development Services that offers top-rated Software Development Services.
In this section we are offering Start-up packages of web services for the pople who have small scale business.
A website work like an office or a shop that work for 24 hours and let you keep in touch with your customers at any time.
If you have any kind of business and want to have more customers, you need to have your own website.
Our Services
Providing cheapest web hosting in the history.
Website Development

Our team of creative professionals can provide the best Web Design and Development Solutions that meet our client's vision and goals. As one of the best website development Services in Pakistan, we can deliver you the best and intuitive designs.
Web Hosting

HelloWorld.PK is one of the largest website hosting providers and powers millions of websites. A website work like an office or a shop that work for 24 hours and let you keep in touch with your customers at any time.
Domain Registration

Domain name reflect your business responsibilities. A good domain name will be easy to remember, Adds professional credibility to your business and separates you from the millions of websites out there. Provides visibility for your brand.
Search Engine Optimisation

Being a Pakistan based SEO Services: we use a combination of newest onsite and offsite techniques to improve your website's organic visibility in search engine results. We help you to earn the right to be on the first page through our white hat techniques.
Digital Marketing

If you are looking for a digital marketing service provider in Pakistan, then hire us to deliver the best results for your business. With our experienced and professional team, we deliver you reliable solutions for improving your brand popularity.



Digital Branding

Through digital branding, we can summon well designed experiences that will make your customers remember and ultimately love your brand. When your brand communicates properly, you create a backbone of expectations. The product becomes lustfully prequalified before the purchase is made.
Social Media Marketing

We helps you in promoting your brand and your content on social media to increase the brand popularity and drive more traffic to your business. Our Services manages your social media accounts in Facebook, Twitter and Instagram on your behalf and helps your business flourish.
Online Advertisement

Online Advertising is the art of using the internet as a medium to deliver marketing messages to an identified and intended audience. It is helpful for attracting website traffic and brand exposure, online advertising is designed to persuade the targeted customer to engage in making a purchase.
E-Commerce

Our team helps you in e-commerce web development with our experience and focused approach. We can provide unique e commerce solutions that will be specific to your business needs. If you are searching for an e-commerce web development Services in Pakistan, then we are the one.
ios/Android Cross Platform

We being a digital agency build creative real world apps compatible with multiple mobile operating systems with complete backend and frontend implementations. In the new world, it has become necessary for businesses to develop their mobile apps to enhance their business goals.
Augmented & Virtual Reality

We constantly strive towards becoming the most impactful AR/ VR provider in Pakistan that is result oriented and compassionate about the needs of our clients. We are here to develop AR based apps and projects that blend digital content with real world.
2D/3D Animation

Using 2D/3D animation technologies can yield the best results in digital marketing. Our Services with a team of creative directors and animators who use latest technologies together with traditional artistry to meet your business goals.
Web Hosting
Providing cheapest web hosting in the history.
STARTUP - I

Rs.

365

per year

0 Free Domain
10 MB SSD Storage
1,000 Visits Monthly
1 GB Bandwidth
0 Databases
STARTUP - II

Rs.

730

per year

0 Free Domain
50 MB SSD Storage
5,000 Visits Monthly
5 GB Bandwidth
1 Databases
STARTUP - III

Rs.

1199

per year

1 Free Domain

(Value Rs.365)

150 MB SSD Storage
15,000 Visits Monthly
15 GB Bandwidth
3 Databases
Contact Us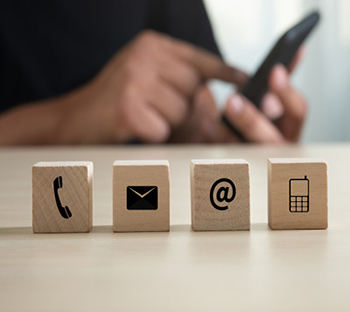 HelloWorld.PK
Online Marketing, Business Solutions, E-Commerce
Web-Hosting and Software Development Services

WhatsApp: +92-311-0000660

Email: web@helloworld.pk
【Timing】 09:00~17:00
【Holidays】 Sat・Sun
【Address】 Johar Town, Lahore, Pakistan.
If you have any questions, please feel free to contact us.